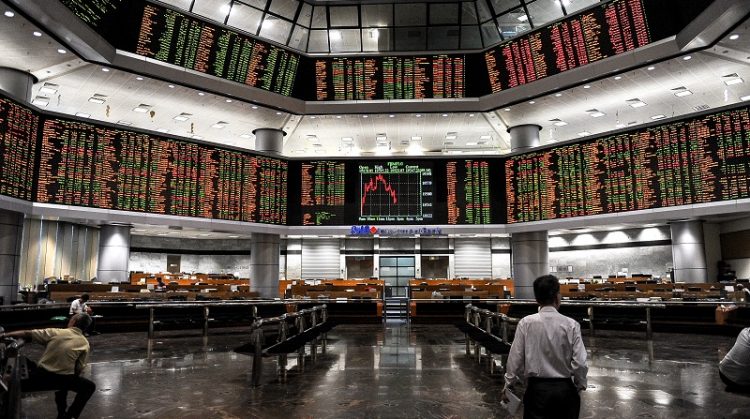 Leader in private education, listed in Bursa Malaysia's Main Board
Minda Global Berhad, a leading, Malaysia-based company engaged in the provision of educational services was today listed in the Main Board of the Bursa Malaysia Securities Berhad (Bursa Securities). The company took over the listed status of Asiamet Education Group Berhad (AEGB) through a 1-for-1 share exchange arrangement with existing AEGB shareholders which saw Minda Global's entire issued share capital of RM247,981,158 comprising 1,239,905,790 Shares being admitted this morning to the Official List of Bursa Securities in place of AEGB. The stock short name, stock code and ISIN code of Minda Global Berhad's shares are "MINDA", "5166" and "MYL5166OO003", respectively.
Minda Global currently owns Cyberjaya University College of Medical Sciences (CUCMS), a health science focused university that was recently rated 5-Star (Excellent) by the Ministry of Higher Education through their SETARA ratings exercise, Asia Metropolitan University which operates campuses in Kuala Lumpur and Johor Bharu as well as Asia Metropolitan Colleges in Kuching, Kota Kinabalu and Kota Bharu. The Group also has a presence in the international school sector through its ownership of Asia Metropolitan International School in Ipoh.
The Group in total has over 5,000 students comprising of over 35 nationalities. Minda Global's international school is fully licensed by the Ministry of Education, Malaysia and provides primary and secondary education along the UK Cambridge Pathway curriculum while it's higher education institutions on the other hand deliver diploma, degree and postgraduate programmes accredited by the Malaysian Qualifications Agency in the areas of medicine, pharmacy, psychology, nursing, occupational safety & health, allied health sciences and business administration. Over a 13-year history, the various institutions in the Group have produced over 20,000 graduates.
Minda Global had recently appointed the following high caliber personalities to the Board of Directors for their leadership skills: –
General Tan Sri Dato' Seri Mohd Shahrom Bin Dato' Hj Nordin (Rtd), the former Chief of the Malaysian Army as the Chairman of the Board.
Tan Sri Datuk (Dr.) Rafiah Binti Salim, Malaysia's first female Vice Chancellor of University Malaya and former Assistant Governor of Bank Negara as Chairperson of the Nomination Committee & Remuneration Committee
Professor Colonel Tan Sri Datuk Wira Dr Hj Mohd Shukor Bin Haji Mahfar (Rtd), former CEO of the Inland Revenue Board as the Chairman of the Audit Committee
Dato' Esther Tan Choon Hwa a highly reputable and capable accountant, leader and former "Woman Entrepreneur of the Year" as selected by the National Association of Women Entrepreneur Malaysia
Sanjeev Nanavathy, who had been the longest serving CEO of Citibank Malaysia and;
Tan Sri Dato' Dr R. Palan, a lifelong educator, entrepreneur and Chairman of SMRT Holdings Berhad
The composition of the Board clearly indicates that a re-energised business strategy and prudent financial management will be a key focus in the next 12-18 months as Minda Global seeks to achieve a high level of synergy between its various holdings.
Speaking right after the start of the 1st day of trading, Minda Global's Director, Tan Sri Dato' Dr R. Palan shared his optimism, "We have a larger group, strong institutional synergy, new board members with strong reputation and a new senior management team. With these elements in place we are well positioned to face the challenges of the industry".
With the acquisition of Cyberjaya University College of Medical Sciences, a profitable and successful entity in 2017, Minda Global believes it has the right mix to successfully achieve its business objectives. "With CUCMS, we have a 5-Star university with a very focused line-up of programmes where else Asia Metropolitan University and its related Colleges provide the group with a wider geographical footprint and the ability to develop a broad-suite of programmes that are tailored to the needs of different local communities", said Tan Sri Dr R Palan.
Minda Global is expected to develop new programmes within the Group to expand its study disciplines and improve growth in student intake. CUCMS on the other hand, plans to move to a new purpose-built campus by mid-2018 which will double the university's currently capacity while providing world class student experiences and enhancing Minda Global's teaching & learning infrastructure.